ACUPUNCTURE RELIEF PROJECT
Acupuncture Relief Project
As a health care practitioner, I believe everyone should have access to quality healthcare, including those typically denied access to traditional or alternative modes of healthcare due to financial or geographical barriers.
Acupuncture Relief Project (ARP) is a non-profit outreach initiative that supports under-resourced communities affected by poverty, conflict and natural disaster in rural Nepal.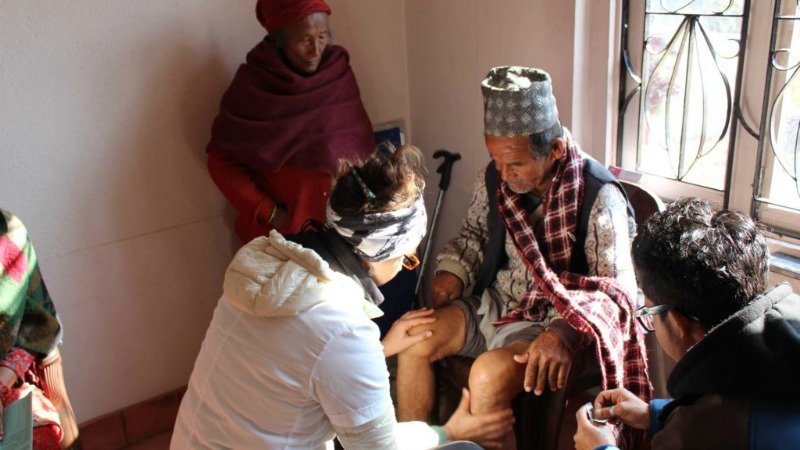 Patients in the ARP are treated in an outreach treatment facility seated in chairs, fully clothed, and in a group setting. Community healing settings have been studied and shown to offer especially beneficial healing environments when a disaster, trauma or conflict has affected an entire community. Experiencing healing in a communal setting reinforces resilience, support and connection in community, sprouting seeds of compassion, strength and hope.
Having experienced two of the world's recent natural disasters—the Thai Tsunami of December 2005 and the earthquake in Nepal in March 2015, the nature of this work is particularly close to my heart. I have witnessed firsthand how entire villages and indeed countries have been and can be affected by such events, and how long the road to recovery can be for communities and individuals in the aftermath.
Patients come to the clinic for a number of reasons, from the simple fact they have never even seen a doctor in their life before. To manage high blood pressure, diabetes, typhoid fever, arthritis, common colds, asthma, back pain, joint pain, gynecological disorders, digestive disorders, headaches, insomnia, post-traumatic stress disorder and other general complaints.
Zoe has been to Nepal to offer her work in the clinic 3 times will continue to support this project in the future